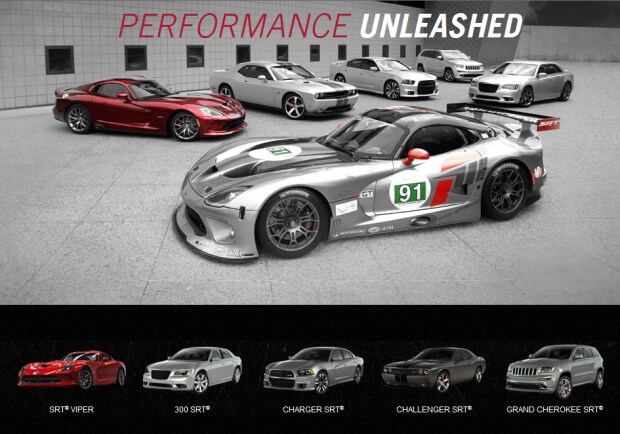 Want the largest selection of Vipers in San Diego?
  You have found the right place, Carl Burgers Dodge Chrysler Jeep RAM SRT World is the leader in selection and value.
Sign up today for get the most up-to-date information of when this beautiful Super Car will hit the showroom floor.

SRT Viper Inventory
Coming soon, 2016 Dodge SRT Viper ACR
WHAT IS SRT?
Street & Racing Technology
(commonly called
SRT
) is a high-performance automobile group within Chrysler LLC. SRT began as "Team Viper" to develop the Dodge Viper. It later merged with "Team Prowler", the developers of the Plymouth Prowler, to become
Specialty Vehicle Engineering
(SVE). This was renamed
Performance Vehicle Operations
(PVO). Since all PVO vehicles used the SRT name, it was decided in 2004 to use that name for the development group as well. SRT produces vehicles for the Chrysler, Dodge and Jeep brands.
Meet our SRT Team
Sales: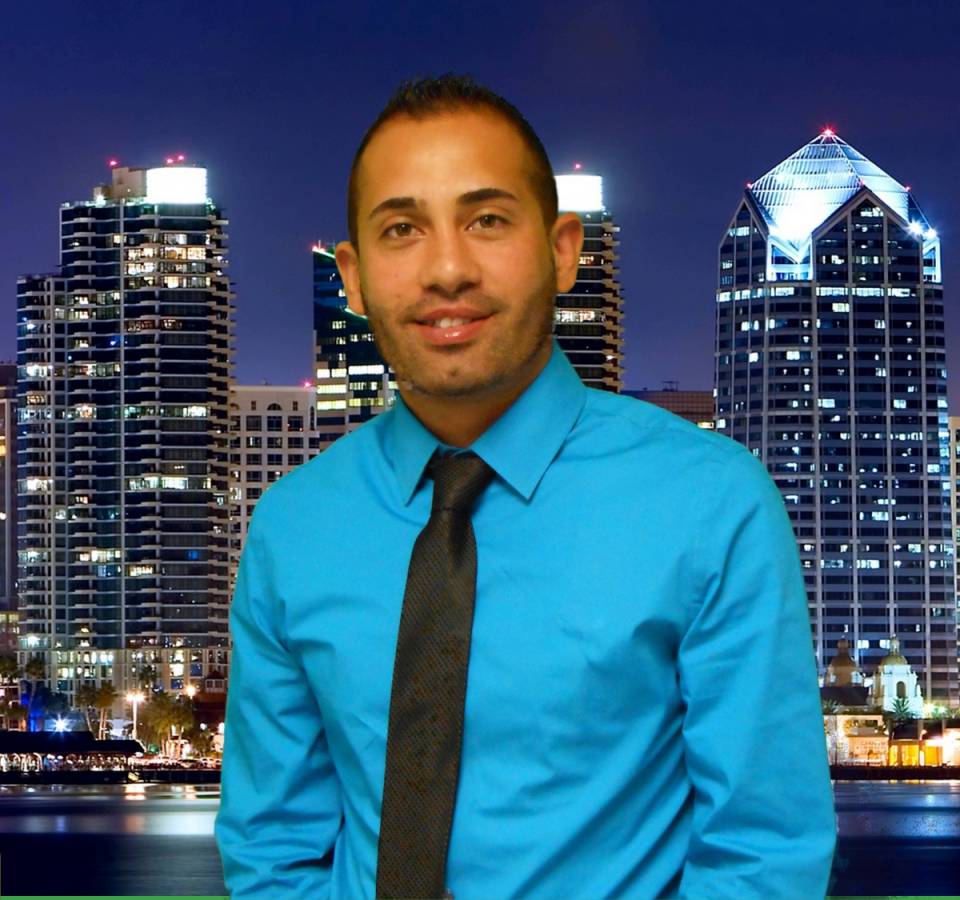 Sonny Kareem
Years Certified: 5
Sales Experience: 5
MY SRT EXPERIENCE

The SRT (Street Racing Technology) track experience was the most phenomenal and exciting experience I have had.
Hello my name is Sonny Kareem and I am an SRT sales consultant at Carl Burger Dodge Chrysler Jeep Ram World, I'm also one of the first people that had the honor to go to Detroit to see and drive the all new Amazing SRT/10 Viper.
To me it wasn't just a super-car, but it was a life style, it is simply stunning I loved it at first sight.
When I sat and drove the legendary SRT Viper I felt completely in love with newly updated V10 engine that produces a heart-pumping 640hp at 6,150rpm and 600 pound-feet torque at 4,950rpm, the most of any naturally aspirated sport car in the world.
I loved how easy I could shift from one gear to another so smoothly and that's because of its awesome venerable Tremec TR6060 close-ratio 6speed manual transmission and also because the shift throws have been reduced by 12.5 percent.
The new SRT10 amazed me  by how naturally smooth it rode for being a super-car, it felt very well balanced and that's because by its near-perfect 50/50 weight distribution front and back.
The fun part of this experience all started when I got behind the wheel and got to try the new standard  feature called the Launch control ,it gave me the absolute maximum acceleration  with very little or almost no wheel slipping! That feature took me to a whole different level, it was awesome!
So after I tried the fun launch control feature here comes the new full "ON" "OFF" Stability control feature, that was scary and all I have to say is the new SRT10 Viper is one mad super-car!
Enough being said about power the new SRT10 Viper had no problem what so ever at stopping so quick before you even know it and that's because of its ultra high-performance braking system, engineered using 14-inch vented rotors front & rear and industry-leading Brembo four-piston calipers all around.
SRT  Viper delivers shorter stopping distance, better braking modulation firmer pedal feel and less brake fade than any super-car.
My overall experience with the new SRT Viper was fabulous I was completely in love with the new body style,power,handling and its all new redesigned interior that had the new 8.4 inch screen and the new seats that are made by the same company that makes Ferrari seats. Thank you SRT team for the amazing experience you let me enjoy.   
Service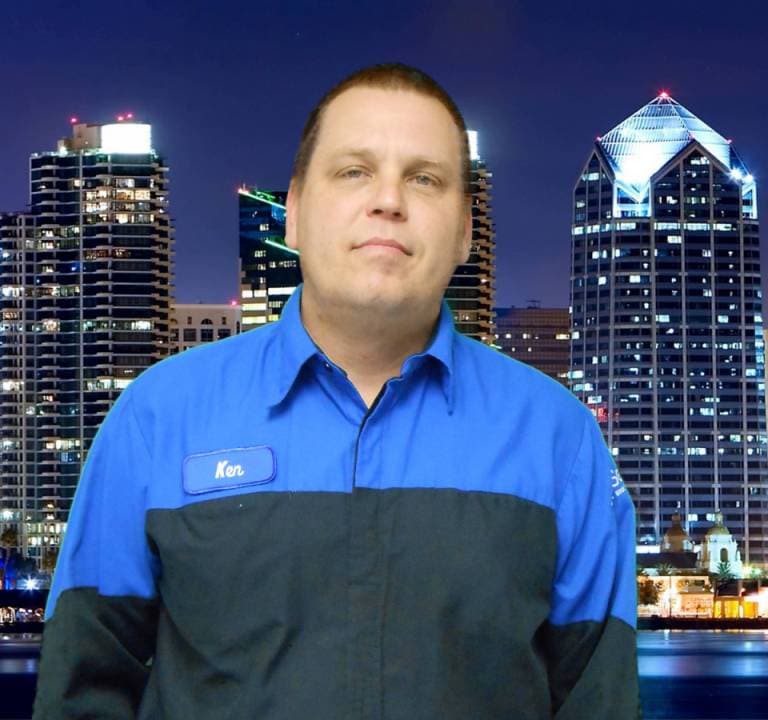 Ken Wisnewski
Years Servicing Viper: 10
Highest Certification level achieved: Master Technician (ASE / Chrysler)
Chrysler Certified years: 16 (Since 1996)
My name is Ken and I have proudly worked for Carl Burger Auto Group for almost 20 years and for the Chrysler Corporation for 23 years. I have seen a lot of changes to the brand over the years. New makes, models and lots of technology advancements. But none have been as impressive as the SRT Viper.
I recently had the privilege to attend the Chrysler school for Viper Technology in Detroit, and boy; does that car get my blood racing. The Viper has always been an amazing technological achievement, since its debut in 1991. And believe me, the 2013 model is no different. Getting to know the ins and outs of this race bred vehicle I am excited to be given the opportunity to take care of you and your Viper. You can have the security in knowing your vehicle will be taken care of by not only me, a Viper specialist, but all of the family here at Carl Burger. I am more than just an educated technician, I am excited at the opportunity to work on one of the world's fastest production vehicles.
SRT Track Experience
Your new SRT comes with the "SRT Track Experience".  Want to get the most out of your SRT?  This is your chance to learn all about these amazing machines and how resilient they are.  They use these vehicles for years and are driven as a race vehicle.  Tires and brakes are changed daily sometimes ever couple hours!  The SRT vehicles are just amazing and have fantastic value not to mention a real head turner for anyone driving along side you, or more like it behind you!!!
SRT Heritage ---- Click Here ----

Performance vehicles are a Chrysler tradition. In the 1950s, an elite team of Chrysler engineers set out to extract extreme amounts of power from existing engines. The team crafted new intake manifolds featuring long-tube intake runners. The innovative design helped engines ingest more air, translating into improved performance. The new induction system was called "Ramcharger," and the team behind the technology adopted that name. The Ramchargers' new engines produced enormous amounts of power, leading to success on the drag strip during the 1960s and 1970s.
Fast forward to the 1989 North American International Auto Show in Detroit, where Dodge amazed crowds with its sleek Viper concept car. The project, initiated by then-company president Bob Lutz and Carroll Shelby, was described as the successor to the AC Cobra. Penned by Tom Gale, its simplistic yet muscular shape paired with a merciless 8.0-liter V-10 instantly thrust the Viper into the spotlight. People raved. The Viper was approved for production just weeks later.
With the dawn of the V-10 powered supercar emerged a group of devoted engineers. Team Viper worked to hone the supercar for the street and racing, which would lead to endurance race victories in the late 1990s.
Meanwhile, a separate, dedicated team completed work on the 1993 Plymouth Prowler concept car. When the first Prowler rolled off the assembly line four years later, Chrysler integrated the two specialty groups into a single entity: Special Vehicle Engineering. At last, Chrysler's elite teams worked together under a single roof to create eye-catching niche vehicles.
In 2002, Chrysler made an announcement that would forever change the enthusiast landscape. Lead engineer John Fernandez and Viper guru Herb Helbig took to the auto show stage to announce the creation of Performance Vehicle Operations. The newly formed group leveraged existing resources to improve Chrysler's high-performance focus. PVO celebrated by unveiling the Viper-powered Dodge Ram SRT10, flanked on the show floor by the Dodge Neon SRT4 concept and Viper SRT10.
All PVO creations wore Street and Racing Technology badge. In 2004, Chrysler internally renamed the development team "SRT".
Five key benchmarks must be met before a vehicle can wear the SRT badge. Awe-inspiring powertrain, outstanding ride, handling and capability, benchmark braking, an aggressive and functional exterior and a race-inspired and high-performance interior are the hallmarks of an SRT vehicle.
Since SRT's inception, ten vehicles have earned the SRT badge.
With the help of a dedicated fan base and uncompromising engineers, SRT looks forward to a future of class-leading performance vehicles.