Welcome to the 5th Annual CarlBurger.com Car Show

REGISTRATION IS OPEN! ------>
FRIDAY OCTOBER 10TH FROM 5-8

Fill the form to the right out------------------------------>

Registration is $20 per show car and proceeds go to charity.

Registration includes:
+Event T-Shirt
+Dash Placard
   +2 Raffle Tickets

Money will be collected the day of the show

_____________________________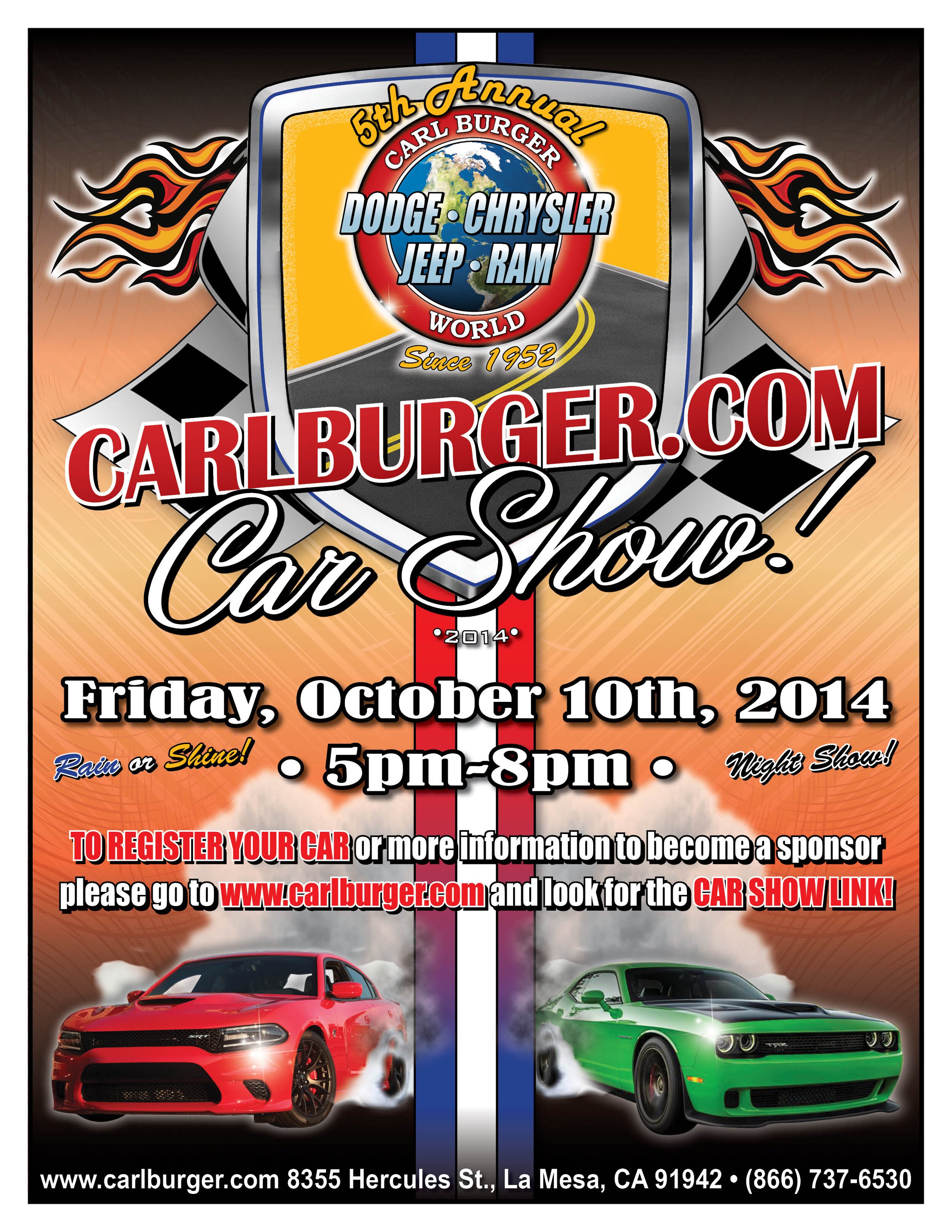 The Fifth Annual CarlBurger.com Car Show is closely approaching.  We are preparing for another fantastic year please register (to the right) as places fill up quickly as we had numerous people on our waiting list last year! 
Enjoy this fun FREE family event, car registration $20 per vehicle!